LIVALL's Advanced Safety Smart Bluetooth Helmet BH51M Neo Designed to Protect Riding Enthusiast and Competitors As It Soars into US Markets
---
---
Innovative Safety Smart Bluetooth Helmet BH51M Neo from LIVALL comes with a wide range of cutting-edge safe features to ensure safer and more convenient biking than ever.
---
Leading smart helmet brand LIVALL and its state-of-the-art Smart Safe Bluetooth Helmet BH51M Neo expects customers in the US markets to soar. One of the latest smart safe helmets backed by advanced safe features like Fall Detection, SOS Alert, Brake Warning Lights, and more ensures a more enhanced and safer biking experience is a perfect accompaniment for the holiday gifting season for avid cyclists, hikers and the like. The BH51M Neo is compatible with all kinds of bicycles, e-bikes, e-scooters, skateboards, roller skating, hoverboards, etc. While sports like skiing are in full swing and winter is around the corner, the importance of enjoying these activities safely is of utmost importance. The BH51M NEO ensures just that.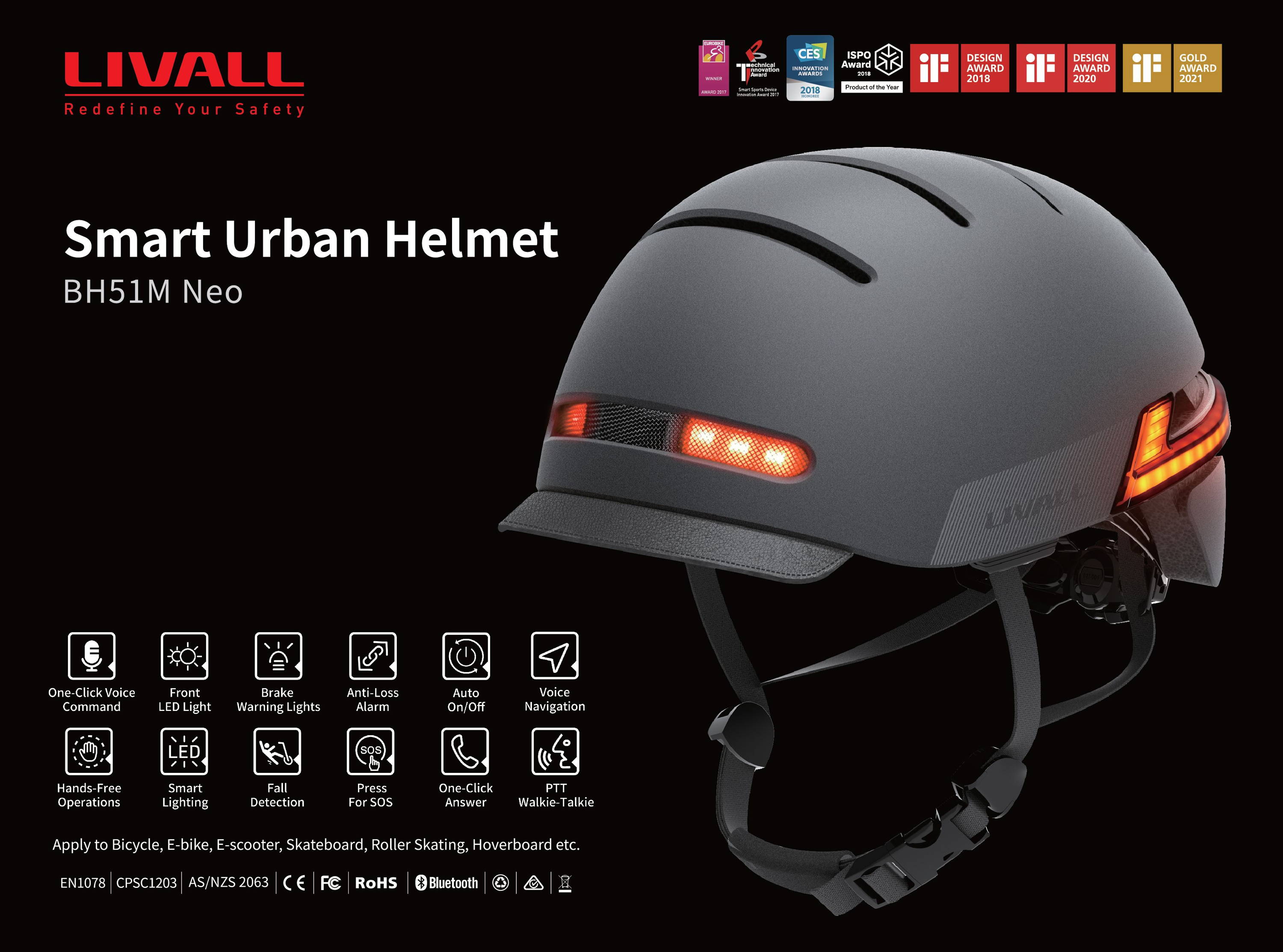 "We are excited to share with you our advanced Smart Safe Bluetooth Helmet BH51M Neo. Designed to 'Redefine Your Safety,' our cutting-edge helmet is backed by many next-gen safe features to ensure safer and more convenient biking than ever. It's going to be a new experience for the bikers that you will love to cherish and share with others", stated Bryan Zheng, the Founder and CEO of LIVALL.
The Bluetooth Helmet BH51M Neo has built-in Bluetooth speakers and a wind-proof microphone that clears sound while speaking or listening to music, even in windy weather. Users will be able to answer phone calls in just one click through remote control access. The helmet allows easy Walkie-Talkie function to enable bikers to communicate with fellow riders while cycling in a group.
A significant feature that keeps BH51M Neo smart Bluetooth helmet ahead of the curve is its Brake Warning LED lights at the front. One of its most important safety features, the front lights work in tandem with 270-degree tail lights to keep users secure while on the road. The helmet comes with an in-built gravity acceleration sensor. If the sensor detects a significant deceleration, the front and tail lights will light up for 8 seconds, commanding attention from both rear and front vehicles as well as pedestrians.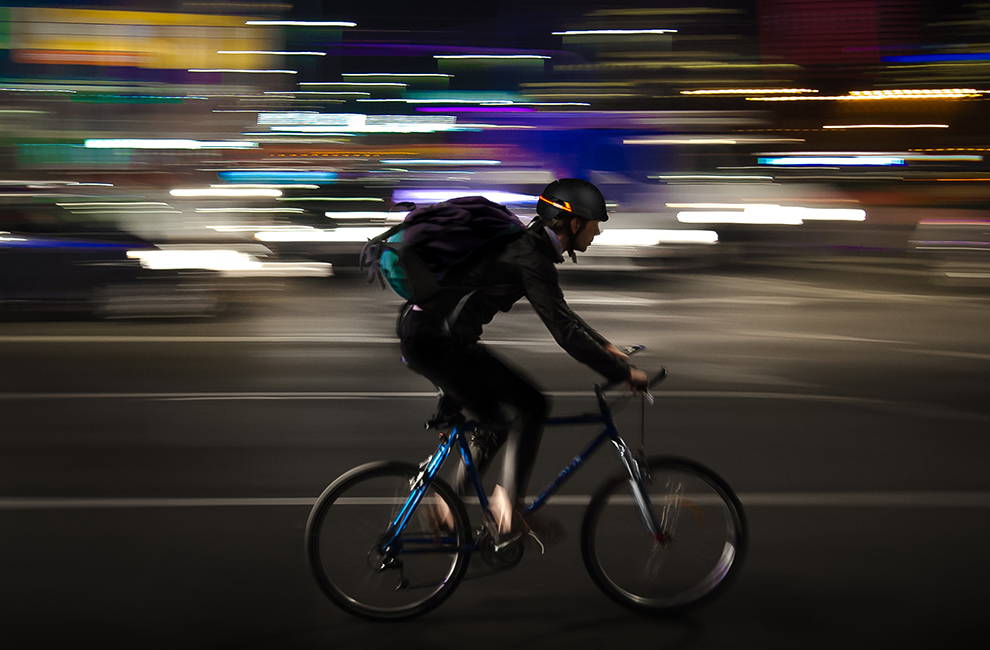 "Our helmet is intelligently designed to prevent accidents on the road," added Bryan Zheng while speaking about the brake warning lights.
Another crucial safe feature of the BH51M Neo smart Bluetooth helmet is advanced Smart Automatic Sensor Lighting. The state-of-the-art lighting is integrated with modern adaptive technology to ensure easy visibility for bikers even in dark conditions. The helmet allows users to operate LED Turn signals through the handlebar remote control.
LIVALL's smart helmets protect people and help save lives on the road. LIVALL is the first smart helmet brand to provide initiative protection, and the patent for the invention of Fall Detection was granted in the United States. Bryan Zheng mentions that the fall detection emergency system feature is integrated into the helmet. In an unfortunate situation where a rider meets with an accident, the emergency fall detection system turns on automatically and sends the rider's GPS location to their emergency contacts.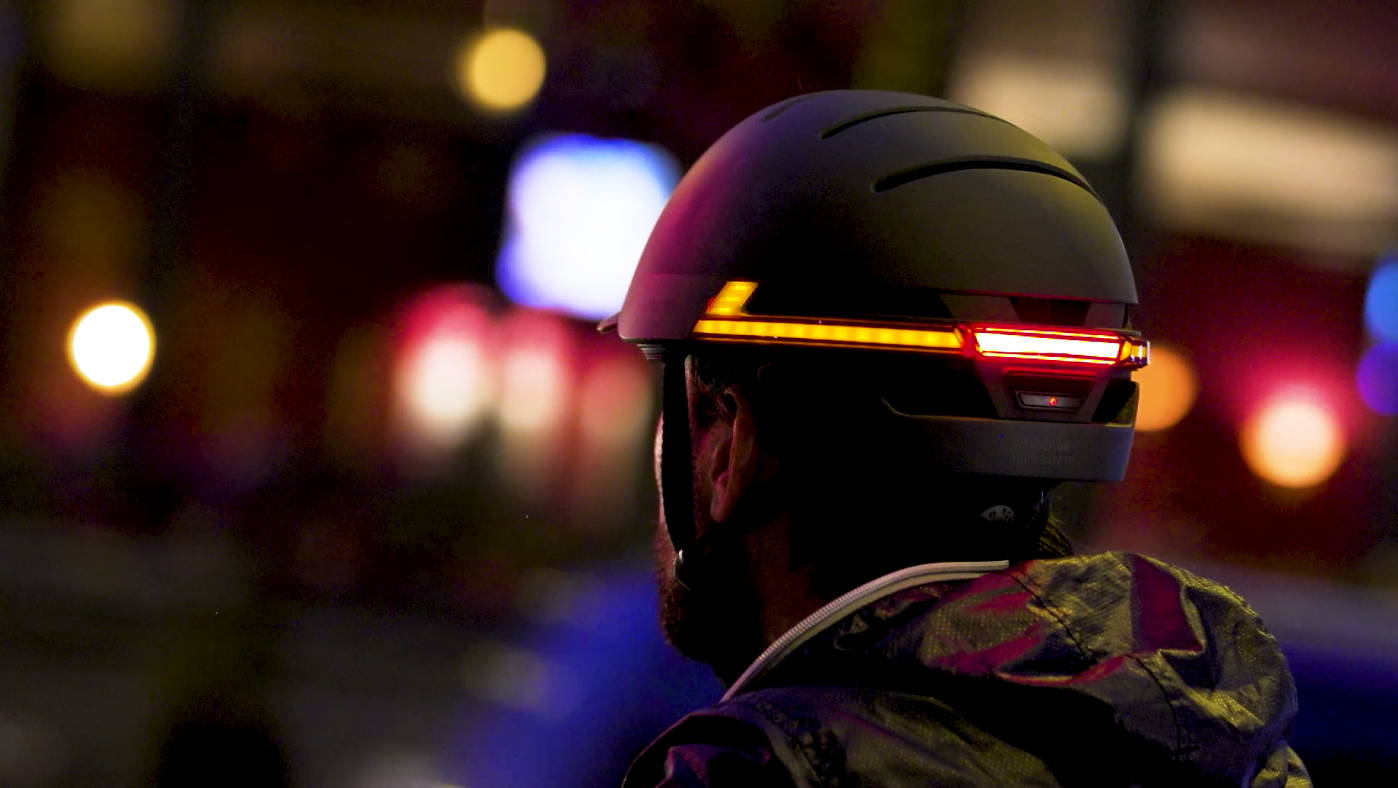 Top features of BH51M Neo smart Bluetooth helmet:
1. Hands-Free Operations
2. Fall Detection
3. SOS button to send alert message to emergency contacts with GPS location
4. One-Click Voice Command
5. One-Click Answer
6. GPS Voice navigation through in-built speaker
7. PTT Walkie-Talkie
8. Automatic On/Off
9. Anti-loss alarm
10. Smart Lighting with Turn Signals
11. Brake Warning Lights
12. Front LED Light
About LIVALL 
The world's first smart and safe helmet, LIVALL is the pioneer and leader in smart helmets with advanced safe features. As the first smart helmet brand to provide initiative protection, LIVALL believes in continuous innovation, designs, and develops state-of-the-art smart helmets for commuters, cyclists, and outdoor enthusiasts alike.
For more information, please visit www.livall.com.
Media Contact
Company Name: LIVALL
Contact Person: Evelyn Shi
Email: Send Email
City: New York
State: New York
Country: United States
Website: https://www.livall.com/
---